Steering the digital transformation between the Confederation, cantons and communes
Digital Public Services Switzerland follows a networked, nationwide approach. It coordinates the steering of the digital transformation between and within the institutional levels, giving them a say and the opportunity to help shape developments. It creates added value for the general public, businesses and public administrations, and promotes collaboration across the different levels of government.
You can find the main publications, such as studies on eGovernment developments, annual reports, strategies and basic documentation concerning Digital Public Services Switzerland, in the download centre.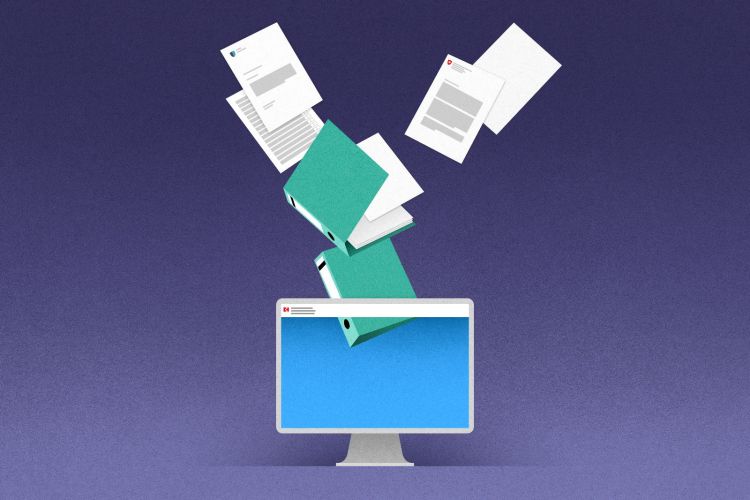 Information from Digital Public Services Switzerland
Digital Public Services Switzerland provides regular information on activities, projects and expert reports on digitalisation and IT in public services. In the news feed below, you can find press releases and news items, sorted by publication date. (We are sorry, some news are not available in the current language.)
EU's 2022 eGovernment Benchmark report
28.07.2022
The European Commission's eGovernment Benchmark report, published on 28 July 2022, looks at progress in the digitalisation of public services and compares how digital public services are being delivered across Europe. The comparison uses the following four indicators: «user-friendliness», «transparency», «cross-border mobility» and «basic services» in eGovernment. These are assessed annually for the public and business, such as the birth of a child or the founding of a company. Despite a slight increase in overall performance, Switzerland ranks 28 out of 35.
To the eGovernment Benchmark report 2022
[https://digital-strategy.ec.europa.eu/en/library/egovernment-benchmark-2022]
Digital Public Services Switzerland is set
17.12.2021
Die Plenarversammlung der Konferenz der Kantonsregierungen (KdK) hat der Ratifizierung der öffentlich-rechtlichen Rahmenvereinbarung zugestimmt. Die Kantone sind sich der Bedeutung dieses Dossiers bewusst und haben neben den ursprünglich vorgesehenen fünf Mitgliedern noch eine weitere Vertretung für das politische Führungsgremium bezeichnet. Die kantonale Delegation setzt sich wie folgt zusammen: Landstatthalter Maya Büchi-Kaiser (OW), Regierungsrat Markus Dieth (AG), Staatsrat David Eray (JU), Staatsratspräsidentin Nuria Gorrite (VD), Regierungspräsident Marc Mächler (SG) sowie Staatsschreiberin Kathrin Arioli (ZH).
Weitere Informationen der KdK
[https://kdk.ch/themen/e-government/digitalisierung]
Digital Public Services Switzerland: Representations of the Confederation determined
3.12.2021
Der Bundesrat hat anlässlich seiner Sitzung vom 3. Dezember 2021 die Vertretungen des Bundes im operativen Führungsgremium der Digitalen Verwaltung Schweiz (DVS) bestimmt. Bereits am 27. Oktober 2021 wurden Bundesrat Ueli Maurer, Bundespräsident Guy Parmelin sowie Bundesrat Alain Berset als Vertretungen des Bundes im politischen Führungsgremium der DVS festgelegt.
Medienmitteilung vom 03.12.2021
[https://www.efd.admin.ch/efd/de/home/das-efd/nsb-news_list.msg-id-86247.html]
Networking through Digital Public Services Switzerland
Digital Public Services Switzerland brings specialists together and promotes dialogue. Below, you can find details of exciting specialist events for members of Digital Public Services Switzerland, public sector employees and the general public.